Austin Professional Cleaning Services
Dec 24, 2018
Services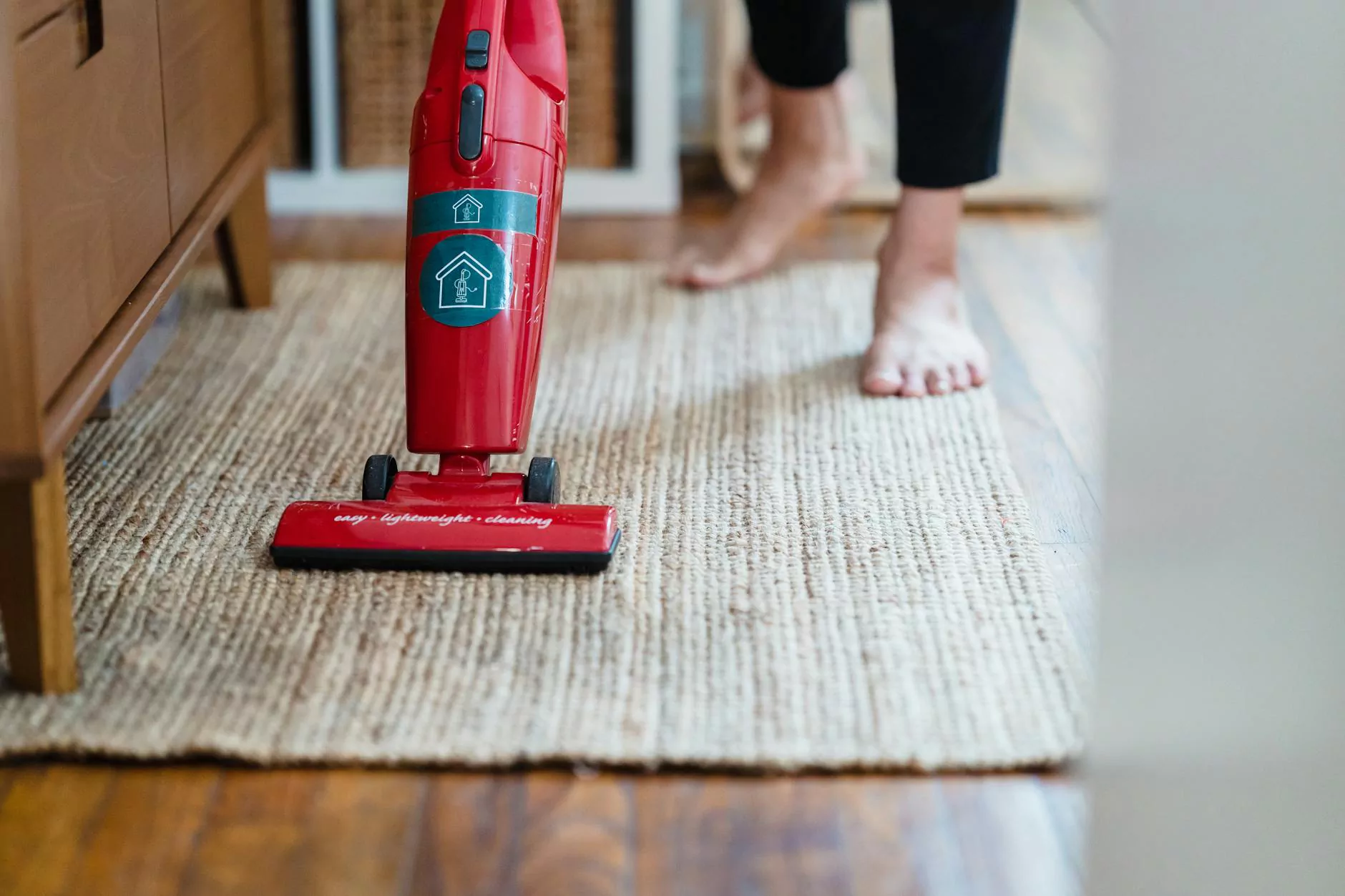 Experience Superior Commercial Cleaning in Austin with The Routine Clean
Welcome to The Routine Clean, your premier choice for professional cleaning services in Austin, Texas. As a trusted name in the cleaning industry, we provide high-end commercial cleaning solutions for businesses in Austin and the surrounding areas. Our team is dedicated to delivering exceptional cleaning services tailored to meet and exceed your expectations.
Why Choose The Routine Clean?
When it comes to maintaining a clean and sanitary work environment, it is crucial to partner with a reputable cleaning company that understands your unique cleaning needs. Here's why The Routine Clean stands out:
Experience and Expertise: With years of experience in the industry, our skilled cleaning professionals have the expertise to handle any commercial cleaning task efficiently. We stay up-to-date with the latest cleaning techniques and technologies to ensure optimal results for our clients.
Customized Cleaning Plans: We understand that every business is different, which is why we create personalized cleaning plans tailored to your specific requirements. Whether you need daily, weekly, or monthly cleaning services, we can design a plan that suits your schedule and budget.
Premium-Quality Cleaning Products: At The Routine Clean, we believe in using eco-friendly cleaning products that are safe for your employees, clients, and the environment. Our high-quality cleaning solutions effectively eliminate dirt, germs, and allergens, ensuring a healthy and hygienic workspace.
Attention to Detail: We are meticulous in our approach to cleaning. Our team pays close attention to every nook and cranny, leaving no surface untouched. From thorough dusting and vacuuming to sanitizing restrooms and break rooms, we go above and beyond to deliver a spotless and welcoming workspace.
Reliable and Trustworthy: You can rely on us to be punctual, reliable, and trustworthy. We understand the importance of maintaining confidentiality and respecting your workplace, so you can rest assured that your premises and belongings will be treated with utmost care and professionalism.
Flexible Scheduling: We offer flexible cleaning schedules to minimize disruption to your business operations. Whether you need cleaning services during office hours or after-hours, our team can accommodate your needs, ensuring a seamless cleaning experience.
Our Comprehensive Commercial Cleaning Services
At The Routine Clean, we take pride in offering a comprehensive range of commercial cleaning services to meet the diverse needs of businesses in Austin. Our services include:
1. Office Cleaning
Our office cleaning services are designed to create a clean and comfortable work environment for your employees and clients. We pay attention to every detail, from cleaning desks and floors to sanitizing common areas and restrooms. A clean office not only boosts productivity but also creates a positive impression on visitors.
2. Retail Store Cleaning
When it comes to retail spaces, cleanliness is crucial to attract customers and enhance their shopping experience. Our team has experience in cleaning various retail environments, including boutiques, showrooms, and shopping centers. We can create a clean and inviting atmosphere that encourages customers to stay longer and make purchases.
3. Restaurant and Kitchen Cleaning
In the food industry, maintaining a clean and sanitary kitchen is essential for the health and safety of your customers. Our professionals are trained to follow proper food safety and sanitation protocols, ensuring your restaurant or commercial kitchen meets the highest hygiene standards. From deep cleaning kitchen equipment to sanitizing food preparation areas, we have you covered.
4. Medical Facility Cleaning
Cleanliness is paramount in medical facilities to prevent the spread of infections and maintain the well-being of patients and staff. The Routine Clean has expertise in cleaning various medical settings, including hospitals, clinics, and dental offices. We adhere to strict cleaning protocols, utilizing specialized tools and disinfectants to create a sterile and safe environment.
5. Educational Facility Cleaning
For educational institutions, maintaining a clean and hygienic environment is crucial for the health and well-being of students and staff. Our team is equipped to handle the unique cleaning needs of schools, colleges, and daycare centers. We pay special attention to high-touch surfaces and classrooms to provide a clean and healthy learning environment.
Contact Us for Exceptional Commercial Cleaning Services in Austin
When it comes to professional cleaning services in Austin, The Routine Clean is the name you can trust. We are dedicated to delivering exceptional results, maintaining your premises in pristine condition. Let us handle the cleaning, so you can focus on your core business activities.
Contact us today to discuss your cleaning requirements and schedule a consultation. We look forward to partnering with you for all your commercial cleaning needs in Austin and the surrounding areas.
The Routine Clean
Phone: (555) 123-4567
Email: [email protected]
Address: 123 Main Street, Austin, TX 12345