Best Carpet Cleaners - Carpet Cleaning In Kemah Texas
Aug 2, 2020
Services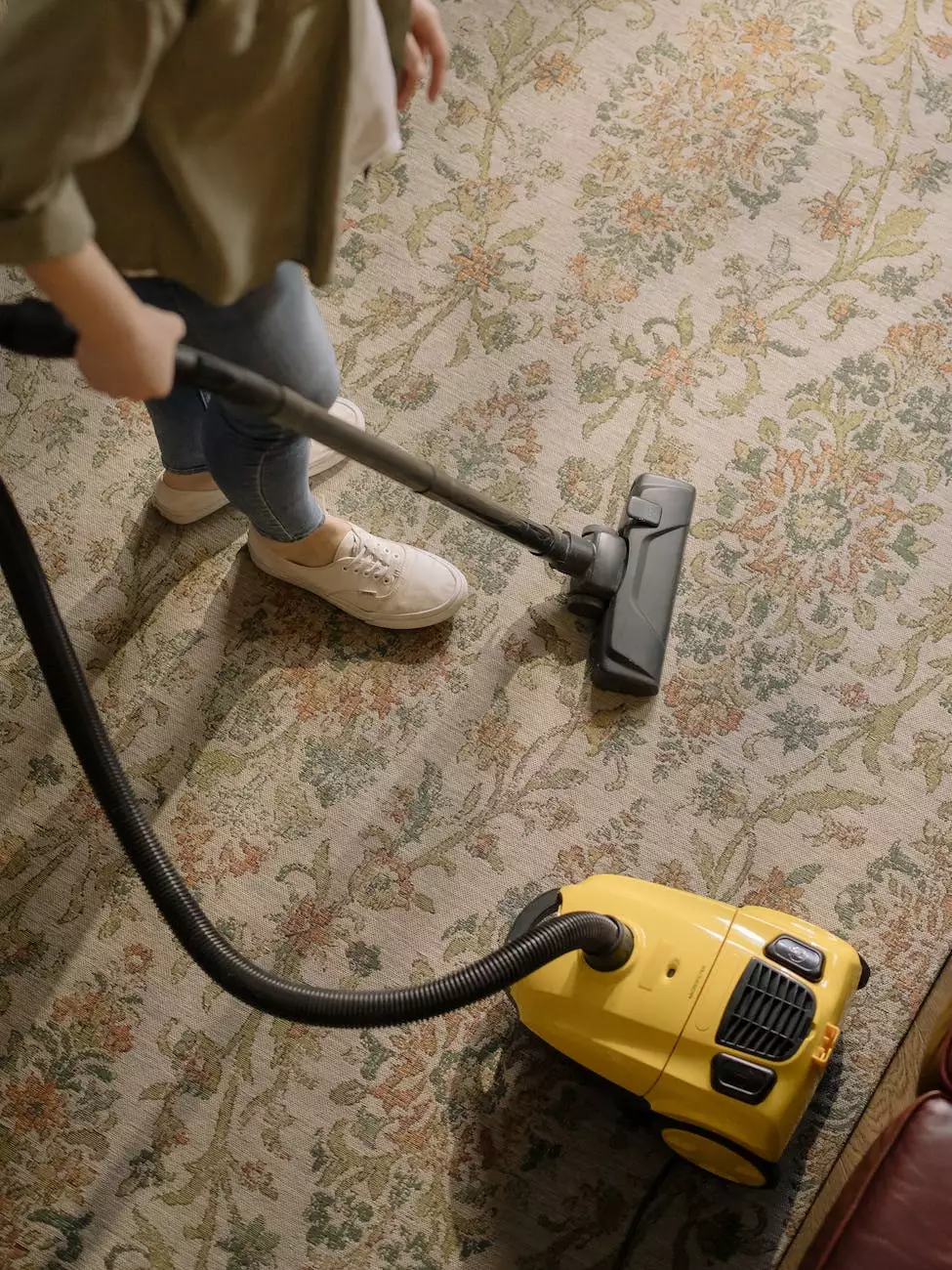 Revitalize Your Carpets with The Routine Clean
Welcome to The Routine Clean - your trusted and professional carpet cleaning service in Kemah, Texas. We understand the importance of clean and hygienic carpets for both residential and commercial spaces. With our expertise and cutting-edge cleaning methods, we guarantee to rejuvenate your carpets and leave them looking as good as new.
Why Choose The Routine Clean?
1. Exceptional Carpet Cleaning Services
At The Routine Clean, we take pride in our exceptional carpet cleaning services. Our team of highly skilled and experienced professionals goes the extra mile to deliver outstanding results. We use state-of-the-art equipment, advanced techniques, and eco-friendly cleaning solutions to ensure deep cleaning and restoration of your carpets.
2. Years of Experience in the Industry
With years of experience in the industry, The Routine Clean has built a strong reputation for providing top-notch carpet cleaning services in Kemah, Texas. Over the years, we have successfully served numerous satisfied clients, establishing ourselves as a leading name in the carpet cleaning industry.
3. Personalized Approach
We understand that every carpet is unique and requires a personalized approach. Our team carefully examines the condition of your carpets and develops a tailored cleaning plan to address specific needs. Whether you need stain removal, odor elimination, or general maintenance, The Routine Clean has got you covered.
4. Competitive Pricing
Quality carpet cleaning shouldn't break the bank. At The Routine Clean, we offer competitive pricing to make our services accessible to all. We believe in delivering value for your money, ensuring that you receive exceptional results without compromising your budget.
Our Carpet Cleaning Process
When you choose The Routine Clean for your carpet cleaning needs in Kemah, Texas, you can expect a comprehensive and thorough cleaning process. Our step-by-step approach ensures exceptional results:
1. Inspection and Pre-treatment
Our expert technicians start by inspecting your carpets, identifying any specific areas that require extra attention. We then pre-treat stains, spots, and high-traffic areas using eco-friendly and effective cleaning solutions.
2. Deep Cleaning and Extraction
Using our advanced equipment and techniques, we perform deep cleaning and extraction to remove dirt, allergens, and bacteria embedded deep within your carpets. Our powerful extraction method ensures effective removal of all contaminants, leaving your carpets fresh and sanitized.
3. Stain Removal and Spot Treatment
Stubborn stains and spots are no match for The Routine Clean. Our technicians are trained in effective stain removal techniques and utilize specialized products to eliminate even the toughest stains. We take pride in restoring carpets to their original condition.
4. Drying and Grooming
Once the cleaning process is complete, we ensure proper drying of your carpets and perform grooming to enhance their appearance. Our team pays attention to detail, leaving your carpets looking immaculate and ready for use in no time.
Contact The Routine Clean for Professional Carpet Cleaning Services in Kemah, Texas
Ready to transform your carpets? Contact The Routine Clean today for professional carpet cleaning services in Kemah, Texas. Our team is dedicated to exceeding your expectations and delivering exceptional results. Experience the difference with our outstanding carpet cleaning services. Call us now or visit our website to request our services!
Business Information:
Business Name: The Routine Clean
Category: Business and Consumer Services - Cleaning
Location: Kemah, Texas
Contact Information: